Towards Cyber-Resilient Critical Infrastructures and Societies: The Cases of the European Union, Norway and Switzerland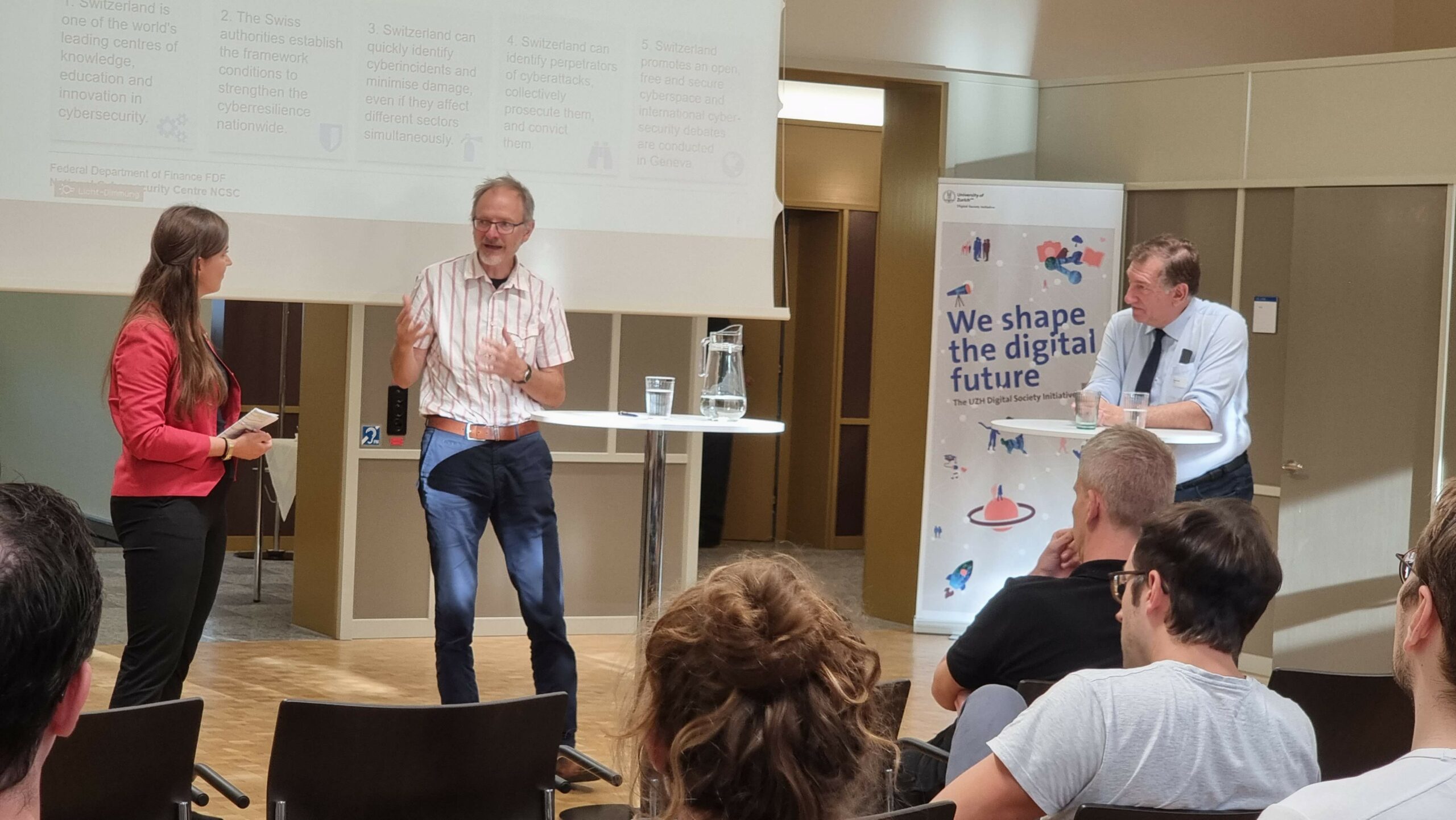 As part of the CYRENZH and DSI Cybersecurity Community event series, we had the pleasure to welcome Prof. Sokratis Katsikas. Sokratis is Director of the Norwegian Center for Cybersecurity in Critical Sectors (NORCICS) and Professor with the Dept. of Information Security and Communication Technology of the Norwegian University of Science and Technology (NTNU) and former Greek Minister of Digital Governance.
A week ago, we had the privilege of hearing from Sokratis regarding European and Norwegian policy strategies aimed at enhancing the cyber-resilience of critical infrastructure. The key takeaway from his presentation was that achieving cyber-resilience, which encompasses prevention, protection, and recovery from cyber incidents, requires active collaboration among four key entities: government, academia, industry, and citizens (the so called quadruple helix).
During the discussion with Sophie Nägeli (NCSC) and Dr. Markus Christen (DSI), we explored the distinct approaches of Norway and Switzerland within their national cybersecurity strategies. While Switzerland places a significant emphasis on education, Norway focuses more on sector-specific National Cyber Security Centers (NCSCs). We also examined how these differing strategies could mutually benefit each other.
We enjoyed the event and want to thank everyone for their contributions and participation!