Cyber-Defence Campus: Working Together To Strengthen Switzerland's Cybersecurity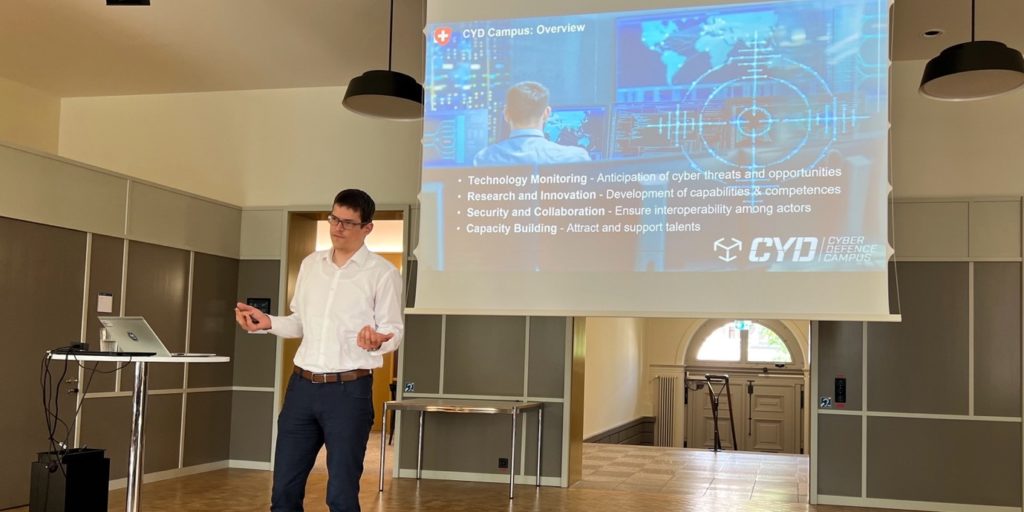 As part of the CYRENZH and DSI Cybersecurity Community event series, we had the pleasure to welcome Bernhard Tellenbach. Bernhard is the head of the cyber security team of armasuisse Science and Technology's Cyber-Defence Campus.
In his presentation, Bernhard first provided a general introduction into the mission of the Cyber-Defence Campus, which includes early identification of trends in the cyber security area, research and innovation of cyber security technologies, and training of cyber security specialists. This was followed by the main instruments that are used by the Cyber-Defence Campus to support this mission and that provide many interesting opportunities for cooperation with academia and industry. For each instrument, Bernhard also provided some fascinating and relevant results that came out of it.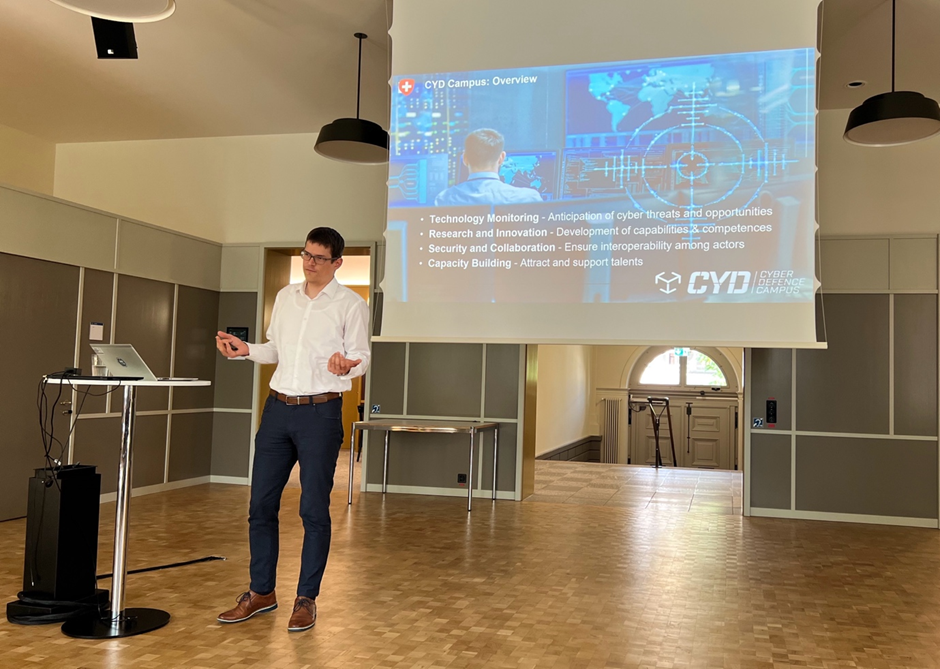 One such instrument is hackathons, where cyber security experts from academia, private sector, and administration come together for a week-long event with the primary objective of identifying security vulnerabilities in systems. Specifically, recent hackathons have focused on scrutinizing industrial control systems and electric car chargers, uncovering significant security issues in both domains.
Another opportunity is Cyber-Defence Campus Fellowships, which provide funding for Master Theses, Doctoral Theses and Postdocs. This is a highly competitive excellence program targeted at outstanding candidates. Additionally, PoC (Proof of Concept) Fellowships, spanning a year, may be awarded to individuals aiming to validate and assess the feasibility of prototypes for products or services based on innovative concepts or ideas.
A third instrument for research within the Cyber-Defence campus is the commissioning of academic or industrial partners to conduct research projects. By default, the results of these projects are published at academic or industry conferences.
We want to thank our speaker Bernhard Tellenbach for providing us with many interesting insights into the Cyber-Defence Campus.